Spending Too Much Time Tracking Collateral Insurance?
Blanket Auto Insurance minimizes the lenders exposure to losses resulting from a borrowers failure to acquire or maintain physical damage insurance on vehicles. Our programs allow lenders to eliminate insurance tracking and "chasing insurance". Available for all types of auto portfolios, from Community Banks, to Finance Companies and Buy-Here Pay-Here (BHPH) dealers, our programs and broad market capabilities allow us to structure a program that will streamline your portfolio management.
Program Highlights
In order to establish an eligible claim, four basic conditions must be met
Coverage for Autos, Recreational Vehicles, Boats, Trailers, Campers, Commercial Vehicles and more!
Coverage for existing loans
Prevent negative contact with borrowers over lapsed insurance
Avoid uninsured losses on repossessions
Reduce loan charge offs.
All Risk Physical Damage
Vehicle and Collateral loans are protected against loss resulting from physical damage claims on vehicles with no primary insurance. Coverage applies when lenders repossess collateral. Payment is for the lesser of: Cost of Repairs, Actual Cash Value or the Remaining Loan Balance.
Instrument Non-Filing Insurance
Provides protection for the lender for unintentional errors in recording of the lien on the title or inadvertently not recording the instrument on non-title vehicles.
Skip Coverage
Coverage for losses where the lender is unable to locate the borrower or the collateral.
Coverage After Repossession
Coverage for physical damage on repossessed vehicles while being held by the lender for resale.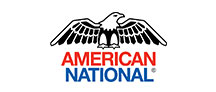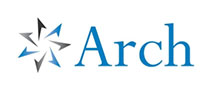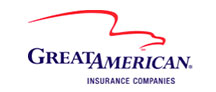 See what our satisfied clients say about us
"Thanks again for doing such a great job for us, and answering ALL of our questions! We love working with you and the entire staff at J.T. Miller."
"We really appreciate Wade & Kurt from J.T. Miller as they have taken time to explain in detail our insurance options and coverage. Because of Wade and Kurt, we believe that we have purchased the best Bond and D&O Coverage possible. Kudos to J.T. Miller!"
Contact Us
Not all risk insurance is the same, nor are the providers. Trust the team from J.T. Miller Company to tell you exactly what you need when it comes to vehicle lending and auto loans. Contact us today to learn more.
CONTACT
J.T. Miller Company
PO Box 218
Hamel MN 55340
Hours: 8am - 4:45pm Mon.-Fri.